Shakti's Work in the World
Shakti Malan was a South African Dakini and sacred sexuality teacher based in Cape Town, South Africa, but who ultimately traveled globally and collaborated widely with many teachers of spirituality and conscious sexuality during her career.
Her own learning was in the tantric archetype of taking lessons equally from worldly and spiritual endeavour. In the worldly zone, she mastered masculine academia, earning a PhD, and welding power in the corporate world as a highly paid social sustainability consultant. In the spiritual zone, she transcended the conservative Christianity of her youth and became a devotee of Earth and Goddess. Sometimes inviting friends to participate with her, she undertook explorations of nature and wildness.
She sought out teachers whose work resonated with her, taking deep lessons and even apprenticeship in areas as diverse as the ancient traditions of Africa and modern Western teachers, favourite among them being Leslie Temple-Thurston. Her journey led her too, to the neo-tantric teachings of Osho's community of teachers. On a retreat with them, she met a student (now Dakini Akira) sent there by her teacher, a Sanyassin and tantric adept called Rahasya. Shakti immediately felt a strong calling at the mention of him. At their first meeting, she was immersed in a deep satori (temporary experience of the enlightened condition) for some hours, mostly filled with outrageously joyful laughter.
Following that initiation, Shakti rapidly became an adept practitioner as a Dakini and, with his other first students, a founder of the Tantra School. As a tantric practitioner, Shakti mentored men, women and couples towards their sexual and spiritual maturity. She taught from the perspective of the Dakini, engaging powerfully with the student's current chief obstacle to awareness, whatsoever that might be. She refined her group work, teaching several tantra retreats with Rahasya, groups with other Dakinis, and her own developments like the legendary Erotic and Beyond series of intensive workshops. It is from that considerable experience that Shakti described Totality Therapy* and wrote her unparalleled guide/workbook Sexual Awakening for Women**.
Realising that her teaching had relevance to a wide range of women, well beyond the relatively few on the path of Tantra, Shakti concentrated on making her work more generally accessible, taking a public (but not private) distance from the school she had co-founded, and being, unambiguously in her own right, a powerful teacher of women. Shakti expanded her teaching beyond Cape Town and South Africa, travelling, teaching and speaking from London to California, where she settled for a while.
Parallel to her journey thus far described, Shakti qualified as a teacher of Biodanza and developed her own interpretation of that work, BlissDance, as a regular practice of connection with her students. Over the years Shakti led many multi-day retreats around the world, teaching Sexual Shadow Integration Work, Sexual Awakening for Women as well as BlissDance. Her facilitation style was both compelling and provocative.  It would be as if she was tracking, like a skilled hunter, your shadow sides, to help bring you back home to yourself.  Always encouraging you to return to the breath and dissolving into the liquid body of love that is life.
All along her journey, Shakti never ceased to be interested in and learning what she could from very many teachers. Her friends, mentors, guides and teachers reads like a "who's who" of spiritual teachers addressing, between them, a huge range of spiritual understanding: Sw. Rahasya, Dan Brulé, Baba Dez Nichols, Andrew Barnes, Aisha Salem, Bernie Prior, Leslie Temple-Thurston, Judith Blackstone, Isaac Shapiro …
Shakti's impact reached worldwide. She personally visited and taught in France, Poland, Britain, Scotland, Russia, Kazakhstan, Lithuania, California, Oregon, Colorado, Brazil, Mozambique ...
Shakti and her work made a profound impact on many thousands of people while she was here and continues to do so through the teaching lineage she founded, headed by Rhianne van der Linde and Claire Rumore, directors of the Shakti Shiva Academy, Shakti's beloved school and the present day home of her teachings.
================================================================================================================================
**In 2012 Shakti published a book weaving together much of her learnings from working with women for many years.  The book is called Sexual Awakening for Women: A Tantric Workbook and is available here.
*That same year Shakti launched her first online offering of her training called Totality Therapy Training.  Totality Therapy Training is a modality Shakti created over the course of her career to support others in identifying and integrating shadows and polarities in order to live life more fully and in-presence, no longer succumbing to unconscious patterns and repetitive pain.
Totality Therapy is Shakti's most comprehensive teaching and transmission on how to work with the psychological and mystical dimensions of sexuality.  You can find an intro video to the modality in Shakti's own words here.
Shakti also created a beautiful embodiment practice called BlissDance: a free-form dance practice to deepen embodiment of consciousness and true intimacy with life. BlissDance was designed to facilitate a deep dropping into the present moment.
Here are a few podcasts that Shakti was interviewed on over the years:
Shakti's Self-Obituary
Shakti and I met in 2005 and we excitedly shared about the "new work" we were both moving into... her as a Dakini teaching Sexual Awakening for Women and me as a Fairy Godmother helping people with their authentic Dreams, Goals and Vision.
We agreed to barter and swop sessions to help and support each other.
In one of the sessions where I was coaching Shakti on her Vision, I asked her to write her funeral story. "What would you like to be said about you and what you have done in the world, at your funeral?"
This is what she wrote in 2006 and in 2017 when she passed I was amazed that in the 9 years she had created it all, including the way she dropped her body.
- Donna McCallum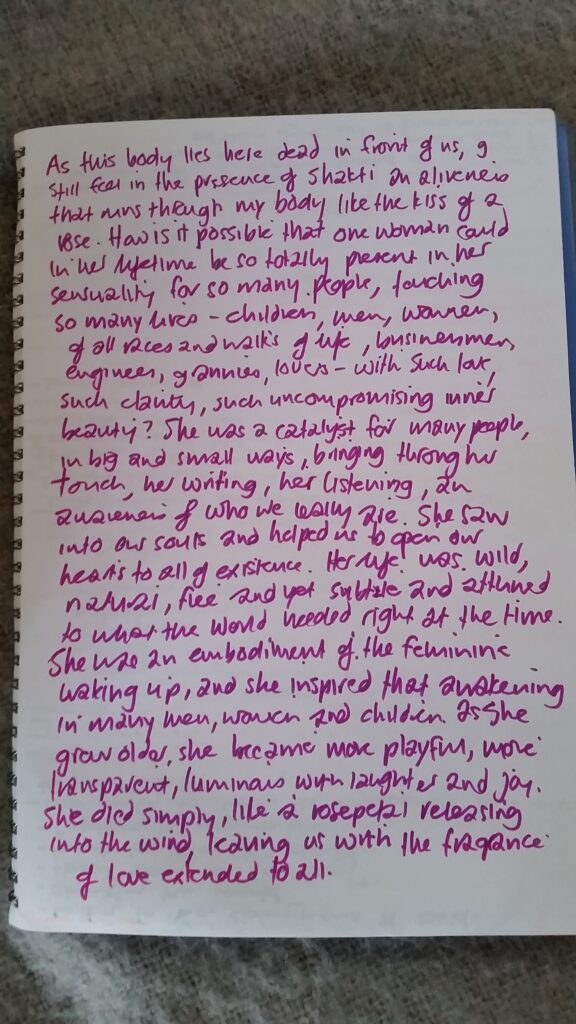 Women's Sexuality as a Gateway to the Great Mystery and Rediscovering the Feminine Principle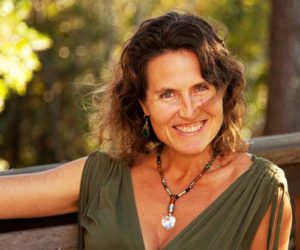 On this episode of the Women's Edition, Stefana Serafina speaks to Shakti Malan, PhD, who passed away in July 2017 after a courageous journey with breast cancer.  In the conversation, recorded a year before her passing ,  we speak about some of the topics that Shakti was able to develop, teach, and bring  strongly into the world while  she lived:  Sexuality as a vital life force and the need to rediscover and embody its fluid, undirected flow in the female body as way of reconnecting to Earth, rebalancing the feminine principle, and liberating consciousness.
The Fairy Godmother Interview with Shakti Malan
In this interview, Donna McCallum aka The Fairy Godmother speaks to Shakti Malan - In 2015 Shakti phoned me: "I want to record an interview with you and I want you to share it to your community. I want to talk to you about my experience with cancer and my experience facing death and how it relates to flow."  At the time one of the programs and communities I was facilitating was the Flow Experience. Flow, being in ease and allowing life is a principle that now permeates all of my teaching and programs.
In this Audio Interview, Shakti speaks about:
Cultivating a deep Listening to Life and flowing with what is
Cancer as an Initiation
Stopping her outward creative process and going inward
How the world is opening up to new dimensions beyond 3D
Letting things die and opening up to your own death
Allowing Life/ God/ Divine to channel through you
Vulnerability and asking for support and help
The death of old paradigms and an old world and each of us being called to create a new world
Radical Aliveness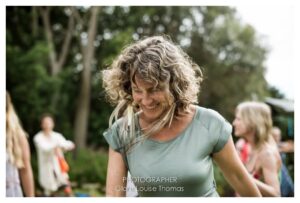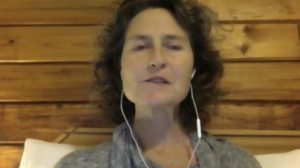 A FREE live online community conversation with Shakti Malan, facilitated by Zaya Benazzo. Originally recorded Sunday 11 June, 2017.

While for centuries, spiritual traditions have maintained a split between the body and awakening, may it be that our bodies - and particularly our sexual bodies - actually carry their own unique intelligence that is designed to facilitate the embodiment of what we awaken to in deep meditation? Tantra is a mystery tradition which has for thousands of years, and across many cultures, been exploring the pathways in the subtle sexual body that are not visible to the ordinary senses. The science of Tantra invites us to connect to these subtle pathways as a deep meditation of presence. When sexual energy in our body gets infused with consciousness, it awakens and lights up the entire body with the light of our essence. In this session, Shakti will describe this process, and guide you into body meditations to make inward contact with this potential in your beautiful body.
Sexual Awakening for Women